ATTENTION: Limited time only! Apply now with NO application fee*.
*There will be an application fee of THB 50,000 starting on January 1st, 2024 (subject to an official announcement by Thailand Privilege Card Co. Ltd.)
Thailand Privilege Programs Overview
Thailand Privilege Program offers the unique opportunity to get the country's resident visa for 5, 10, 15 or 20 years and receive exclusive privileges and additional complimentary services and benefits. We offer 4 types of Privilege Programs that have basic features such as Airport Service (escort on arrival and departure, personal assistance through immigration), Government Concierge Service and a 24-hour Contact Center as well as the additional privileges that available via using privilege points and complimentary benefits that depend on the membership program you have. 
Learn more which Thailand Privilege Membership meets your needs. Check out our Privilege Programs comparison chart and let us know what fits you the best!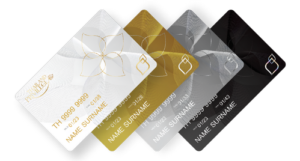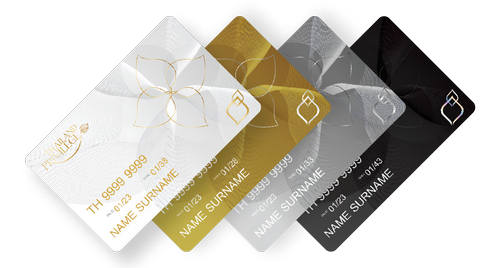 Membership Fee: THB 900,000 (VAT included)
Membership Validity: 5 years
20 Points per year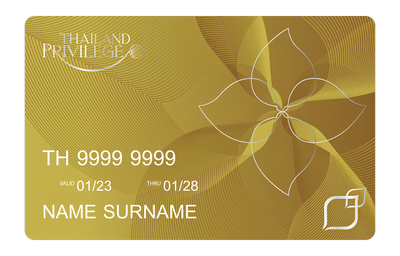 10 Year Privilege Program
Membership Fee : THB 1,500,000 (VAT included)
Membership Validity : 10 years
Additional Membership* Fee: THB 1,000,000 (VAT included/Each)
35 Points per year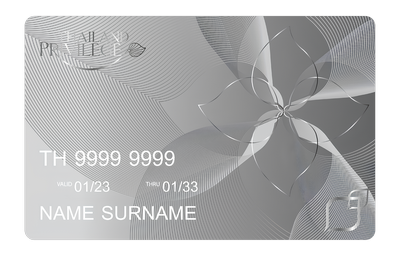 15 Year Privilege Program
Membership Fee : THB 2,500,000 (VAT included)
Membership Validity : 15 years
Additional Membership* Fee: THB 1,500,000 (VAT included/Each)
55 Points per year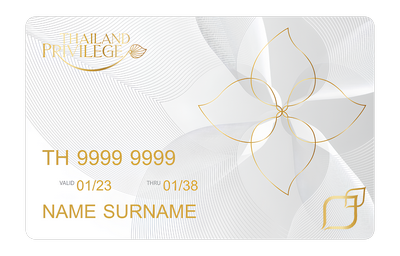 20 Year Privilege Program
Membership Fee : THB 5,000,000 (VAT included)
Membership Validity : 20 years
Additional Membership* Fee: THB 2,000,000 (VAT included/Each)
120 Points per year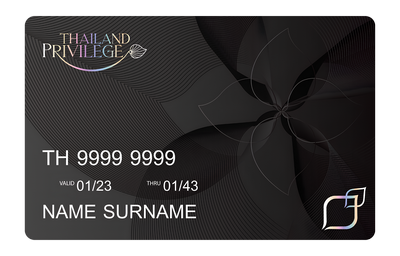 Thailand Privilege Membership Comparison
Membership Program Information
Gold
Platinum
Diamond
Reserve


** Invitation Only or Must go through an application procedure with TPC **

1. Membership Card Validity
5

years

10

years

15

years

20

years

*

2. Primary Membership Card
Membership Fee (Vat included)

THB

900

,000

per person

THB

1,500

,000

per person
(main member)

THB

2,500

,000

per person
(main member)

THB

5,000

,000

per person
(main member)
Privilege Points

20

Points

per year

35

Points

per year

55

Points

per year

120

Points

per year

3. Supplementary Membership Card
Membership Fee (Vat included)
–

THB

1,000

,000

per person
(additional member)

THB

1,500

,000

per person
(additional member)

THB

2,000

,000

per person
(additional member)
Privilege Points
–
Can be shared with the
Primary Membership Card
(main member)
Can be shared with the
Primary Membership Card
(main member)
Can be shared with the
Primary Membership Card
(main member)
4. Membership Transfer
–
–
–
Yes
5. Upgrade to Individual Membership (as per the conditions specified by the company)
Yes
Yes
Yes
–
| | | | | |
| --- | --- | --- | --- | --- |
| Privileges of each Membership Program | Gold | Platinum | Diamond | Reserve |
| 1. Elite Personal Assistant (EPA) | Unlimited | Unlimited | Unlimited | Unlimited |
| 2. Premium Lane (International Airport: Suvarnabhumi, Chiang Mai, Phuket) | Unlimited | Unlimited | Unlimited | Unlimited |
| 3. Wealth Advisory | Yes | Yes | Yes | Yes |
| 4. Member Contact Center (MCC) | Yes | Yes | Yes | Dedicated Line |
| 5. Seasonal Privileges & Gift | – | – | – | Yes |
| 6. Priority Service | – | – | – | Yes |
| 7. Pick-Up Service (90-Day Report) | – | – | – | Yes |
Complimentary (Benefits are subject to change each year.)
Gold
Platinum
Diamond
Reserve
1. Health Check
Once

/ membership validity

Once

/ membership validity

Once

/ membership validity

1 time

per year

2. Free One-Night Stay from Anantara Vacation Club* (first year only)
Yes
Yes
Yes
Yes
3. Birthday Gift
–
Yes
Yes
Yes
4. Movie Ticket Buy 1 Get 1
Unlimited
Unlimited
Unlimited
Unlimited
5. Mos Burger Buy 1 Get 1 Free (One per Month)
Yes
Yes
Yes
–
6. Personal Accident Insurance (PA) (first year only)
180 days
180 days
365 days
365 days
7. Personal Shopping Assistant / Premium Lounge / Parking

Advance Appointment

Advance Appointment

Advance Appointment

Advance Appointment

8. Co-working Space
–
–
4 times
Yes
9. Leading Restaurant, Store, Discounts
Yes
Yes
Yes
Yes
10. Free Domestic Flight (1 Ticket per year)
–
–
Yes
Yes
11. Hotel Fitness (Limited per month)
–
–
–
Yes
12. One Free Night at Accor Hotel (in Asia Pacific)
–
–
–
Yes
13. Hotel Membership Accor Plus
–
–
–
Yes
14. Birthday River Cruise 50% Discount
–
–
–
Yes
15. Grab Voucher 1,500 Baht (first year only)
–
–
–
Yes
16. Up to 50% Dining Discount
–
–
–
Yes
Benefits (Privilege Point Redemption)
Gold
Platinum
Diamond
Reserve
1. Elite Personal Liaison (EPL) : Bank Service / Driver License / Government Service
Point Redemption
Point Redemption
Point Redemption
Point Redemption

2. Stay

• Hotel Night Buy 1 Get 1

• Hotel Nights Buy 2 Get 1

• Domestic Flight

3. Travel

• Airport Transfer

• Airport Lounge

• Private Jet

• Limousine / Car Rental

• Boat / Yacht Rental

4. Well-Being

• Golf (Green Fee only)

• Spa & Massage

• Annual Health Check / Dental Care

• Health & Wellness Program

• Fitness (Hotel & Chain Fitness)

5. Wealth : Insurance / Seminar
6. 90-Day Report

7. Leisure

• Entertainment Ticket (Concert / Movie / Sports)

Point Redemption
Point Redemption
1st Priority Booking
1st Priority Booking
• Restaurants
Point Redemption
Point Redemption
1st Priority Booking
1st Priority Booking
• Shopping
Point Redemption
Point Redemption
Point Redemption
Point Redemption
• Co-Working Space
Point Redemption
Point Redemption
Point Redemption
Complimentary
• Networking Event
Point Redemption
Point Redemption
Complimentary
Complimentary
ver.enhis20231002.1